How Coaching Works
My coaching style is warm, positive, supportive, and fun.  My own exuberant, enthusiastic, and playful form of happiness is contagious, so almost everyone who works with me gets happier. I believe that part of my job is to help you create strategies, skills, and actions to sustain and build more happiness.
As I Coach you, I will take into account your learning style, communication style, the current issues you're facing, and your overall goals.  I will support your learning and help you develop new awareness and perspectives. I will be your non-judgmental guide, helping you seek clarity your life, relationships, self, and work. My goal is to help you achieve deep awareness about who you are, what you want, what gets in your way, and how to overcome it.
Some of the coaching modalities that you can choose from include:  brainstorming, deep questioning (appreciative inquiry), goal setting, personal visioning, role play, observation & feedback, guided imagery, analysis of inventories/assessments, option exploration, planning, and open space for venting emotions.
With most Coaching engagements, when we first start working together, you will select 5 main areas that you want to work on in Coaching.
Prior to each session, you will determine what you'd like to work on in that session. If you cannot determine what to work on in a session, I will help you fin
d a focus for that session.
If you find it helpful, at the beginning of each Coaching session, we will review your actions from the last session to help you create accountability for yourself and to brainstorm ways to overcome barriers you've encountered.
As we work together on your chosen focus for the session, I will ask deep questions, provide processes and tools, and utilize inventories and assessments, as applicable, to help you identify your goals and reach them.
In your Coaching sessions, I will create a space in your Coaching sessions where you can:
Learn about yourself
Explore possibilities for new ways of behaving, being, and thinking
Brainstorm possibilities and solutions
Review and adjust  your life and/or career path
Practice new skills

I will also provide articles, book recommendations, and curriculum to enhance your learning and support you in your learning and goal attainment.
Coaching is:
Convenient:  Coaching is done on the phone so you don't even have to leave your office or home.
Efficient:  We will get a lot done in a very short amount of time (30 or 45 minutes).  These short phone sessions will fit easily into your busy schedule.
Co-Designed: We will work together to determine the goals, coaching session agendas, coaching approaches, and supporting actions for your Coaching.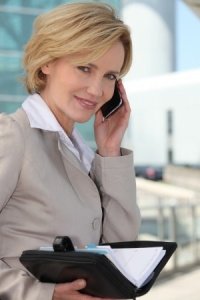 Coaching is a process that requires consistency, perseverance, and active participation.  To honor that process, I request an initial client commitment of three months.
I am based in Long Beach, California, but I work with clients throughout the United States and the world.
I prefer to work with my clients on the phone because it is more convenient and saves time.  On special requests, if a client is in Southern California, I have access to an office in Long Beach, CA where we can meet in person.
My usual Coaching structure is to work with you two or three times per month for 45-minutes.
But, we can design the Coaching engagement to meet your needs.

Here are answers to some Frequently Asked Questions.
People fund Coaching in many different ways:
Pay for it themselves
Pay for it through their businesses
Ask their company to pay for it
Ask their company to pay for half of it
Use their Educational Reimbursement Program to fund it
Use their Expense Account to pay for it
Some young people ask their parents to pay for it
However you pay for it, you will get an exponential Return On Your Investment.
And, your Accountant would most likely tell you Career Coaching, Job Search Coaching, and Business Coaching is tax deductible as was identified in a recent Huffington Post article.
To set up your complimentary consultation, click the button below
OR CONTACT ME DIRECTLY
(562)434-7822
Donna@DonnaSchilder.com
Sincerely,