Why Can't I find a Job?
1) How Long Does It Take to Find a Job?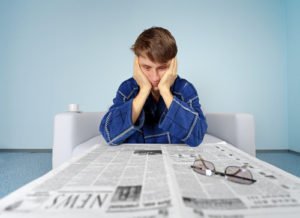 2) Job Search Marketing Collateral
Bad Resume

Poorly written resume

Not tailoring the resume to the position

Typos and grammar errors

Formatting errors

Inappropriate format

Resume doesn't match the job

Lack of experience

The wrong experience emphasized for the position

Too long

Unprofessional email address

Out of date contact information

Bad Cover Letter

Bad grammar, typos

Unprofessional

Wrong format

Not highlighting the right experience

Not tailored to the job or company

Too long

Too short

Bad Elevator Speech

Unclear

Too Long

Not Compelling

Insincere

Unattainable

Weak Personal Brand

Not Presenting a Strong Personal Brand at Networking Events

Not Presenting a Strong Personal Brand Within Your Company

Bad References

LinkedIn Profile

No picture

Picture unprofessional

No contact information

Profile doesn't match position

Profile unprofessional

Profile not robust enough

Typos

Bad Profile format

No Recommendations

No Contacts

Linked with inappropriate contacts

No Endorsements

Not understanding the purpose: "I like many believe that Linked In is all about business and not gossip, etc. I hope I am not breaking with protocol but today my daughter graduates from high school."
2) THE INTERNET!!!
Social Media

Facebook

Inappropriate or illegal activity or political or bashing your company or boss
| | | |
| --- | --- | --- |
| Twitter | Instagram | YouTube |
| Yelp | AboutMe | Google+ |
| Friendster | Meetup | Classmates |
| myHeritage | Tumblr | Vine |
| MySpace | Flixster | Match.com |
Past Employer Websites

Past Resumes Posted on Job Search Websites

Pictures on the

Shutterfly

Picasa

Google Images

iPhone Photos

Web Albums

Illegal activity

Mistaken identity

Bad credit

Personal Websites
3) Productivity Issues
Not Applying to Enough Jobs

Eliminating yourself from jobs you quality for

Fear

Not knowing the right keywords to find jobs you qualify for

Not putting enough time into it

Underestimating the number of resumes or phone calls or emails it takes to find a job

Not Networking Enough

Not Working Your Network Effectively

Fear

Don't want to be a bother

Don't know you have a network
4) Being Too Choosy
5) Not Using Multiple Job Search Strategies
6) Not Interviewing Well
Not dressing appropriately for the interview

Not having good body language in the interview

Seeming desperate

Being a smoker

Not showing a good work ethic

Being arrogant

Being self centered

Being too passive

Fear

Bashing your last company

Not following up

Following up too much

Money

Asking for too much money

Not asking for enough money

Bringing money up too soon
7) Blackballed in the industry
8) Bad Press