"Chris Sier is a very supportive coach who builds deep trust with her clients due to her impeccable ethical standards and dedication to her clients' success.  Time and time again, her clients experience profound, sustainable change.  She is especially great at helping analytical clients develop people skills and learn to be more effective in interviews.  Her process improvement background makes her a wonderful problem-solving partner." — Donna Schilder, Master Certified Coach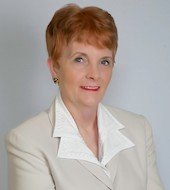 Chris Sier is an accomplished Career & Executive Coach with a wealth of experience and certifications. As a Professional Certified Coach (PCC) through the International Coach Federation (ICF), Chris brings over 20 years of expertise as a business leader in the High Technology, Manufacturing, and Automotive industries. She also has experience in city government. 
In addition to her ICF certification, Chris is a Board Certified Coach (BCC) through the Center for Credentialing & Education (CCE) and a proud graduate of Coach U.
Chris also holds a Bachelor of Science in Community Development and a Minor in Psychology from Central Michigan University.
Chris has held various roles in IT, Sales, Business Development, Purchasing, Transportation, and Process Improvement throughout her career at large (Hewlett Packard) and medium-sized organizations.
As a dedicated Coach, Chris' mission is to empower clients to embrace their authentic selves, unlock their untapped potential, and accomplish seemingly impossible goals. Her areas of expertise encompass a wide range of coaching specialties, including:
Leadership Development

Productivity Improvement

Personal Branding

Career Exploration

Career Management

Career Transition

Job Search

Interview Preparation
Chris' clients receive her unwavering support and guidance on their journey toward self-discovery, professional growth, and increased success.
Career & Job Search Coaching 
Chris' expertise in Career Coaching blossomed from her deep desire to assist her colleagues during the challenging transitions they faced due to the ever-evolving workforce demands and changing skill requirements within the corporations she worked for. Recognizing the need for guidance, Chris began utilizing Donna Schilder's Career Exploration and Job Search Coaching methodologies in 2015. These powerful tools enable her to support clients in discovering fulfilling career paths and employment opportunities that harmonize with their desired lifestyles.
Moreover, Chris is dedicated to helping individuals develop a compelling Personal Brand that effectively showcases their unique value to their current and potential employers. She adeptly utilizes this branding approach in advising clients on resumes, LinkedIn profiles, executive bios, elevator speeches, and communicating their unique value during networking interactions. 
Chris also supports client's Personal Branding and value proposition communication for their presentations to customers, vendors, upper management, peers, and teams. 
Chris empowers her clients to stand out and make a lasting impression in their professional interactions.
Leadership & Executive Coaching
Chris is an exceptional coach who excels in unlocking the full potential of her leadership clients. She empowers them to develop effective business strategies, navigate through change, solve complex problems, and achieve their desired outcomes for themselves, their teams, and their organizations. Chris enables her leadership clients to unleash and harness their distinct capabilities and skills to help them achieve remarkable results.
Chris is deeply passionate about helping her clients enhance their productivity and has created a helpful booklet entitled "Taking the Busyness out of Business." 
Her proficiency in utilizing the DiSC Assessment, a valuable tool for understanding behavioral styles and improving interpersonal dynamics, further enhances her ability to support her Executive and Leadership clients.
In addition to coaching, Chris serves as a Process Improvement Consultant, in which she supports clients in optimizing workflows and streamlining operations.
Throughout her career, Chris has held significant leadership positions, including IT & Data Systems Manager for a division of Hewlett Packard (HP). In addition to leading key departments, Chris led numerous process improvement and change management initiatives that positively impacted crucial processes.
Chris also served as a leader for the Business Development team at HP (formerly EDS). Before her work at HP, Chris gained valuable experience in local government, specifically in City Transportation, where she played a pivotal role in implementing a new Purchasing system and updating their Data Processing department.
Additional Information
As a Reiki Master, Chris is knowledgeable about stress and anxiety reduction techniques and holistic well-being, which she uses to support her clients as well.
During her leisure time, Chris finds joy in observing the world through the eyes of her two grandchildren, who bring her immense happiness. 
Career
&

Job Search Coaching Testimonials
"I am really enjoying Career & Job Search Coaching with Glacier Point Solutions, Inc. so far and have found all of the guidance very beneficial. I will definitely be recommending your team to others and imagine I might need coaching in other areas in the future!" – Teresa Tarongo
"I feel that all my Coaching objectives have been met and I thank Katie Smith and Chris Sier for that. Two of the three companies I am talking to have me scheduled me for in-person interviews this week and next." – S. T., IT Manager
"I was having a lot of first and second job interviews, but no job offers. My interview prep coach, Chris Sier, helped me prepare succinct answers to commonly asked situational questions and share how I utilized my strengths and learned from my mistakes.  Using Skype, Chris taught me how to show confidence while interviewed by using my body language successfully. Shortly after, I got a job!
I would recommend Chris because of her empathetic understanding to people on the Autism Spectrum.  It was her concise but natural techniques that pulled me over the finish line.  She has a wide breadth of knowledge, and it showed in our coaching session." – S.M., System Admin.
I greatly appreciate your hard work in preparing me for a very important job interview. Your professional coaching methods made a real difference. The support, encouragement, and expertise you gave me during our interview preparation coaching brought out the best in me. I got my dream job! I truly couldn't have done it without you. – E.S., Principal Software Engineer & Technical Lead
Leadership Coaching Testimonials
"Chris is a great listener and she quickly accesses key points of our conversation.  She gets me to look at different perspectives.  She also does a great job of being supportive and empathic to what I am experiencing.  Most importantly, Chris has helped me develop my leadership skills." –  M.M., Manager, Financial Industry
"Chris is a great listener.  She reminds me of the details and helps me connect the dots." – J.C., Analyst, Recruiting Company
"Working with Chris has helped me grow my leadership skills in two critical areas: Applying techniques, such as active listening and empathy, in managing complex, sometimes difficult relationships, and developing coaching skills to challenge my Direct Reports and hold them accountable for their progress. 
Using these techniques has reduced stress and anxiety generated by team conflicts and increased team performance." – J.F., Supply Chain Manager
"We greatly appreciate everything that you have provided through our coaching sessions. I will continue to practice the many strategies we've put together and build on the work we've done together. I truly value and appreciate your mentorship and the tools you provided." – Juan Vasquez, Sr. Director of Maintenance & Training
"A big thank you, Chris, for your excellent coaching. Through your guidance, I have gained a profound insight into my abilities and growth as an innovator and developer of my AI work. As a result of our collaboration, I now engage regularly with C-Suite executives.
I am happy to share that our customers and Cloud partners were genuinely impressed with my application, which significantly enhanced our company's reputation and my visibility within our organization.
Thanks so much for coaching me!" – E.V., AI Technology
| PST | CST | EST |
| --- | --- | --- |
| 6 AM – 1 PM and 3 PM – 6 PM | 8 AM – 3 PM and 5 PM – 6 PM | 9 AM – 4 PM and 6 PM – 9 PM |
Talk to Chris to see how she can help you!