5 Reasons to Hire Donna
1. COACHING EXPERIENCE: I have over 9500 hours of Executive Coaching Experience accumulated through working with hundreds of clients, within a variety of industries including: Banking, & Financial Services, Insurance, High Technology, Consulting, Healthcare, Manufacturing, Fashion, Retail, and Aerospace. And, I Coach CEOs to Director level leaders and my Donna Schilder Coaches coach professionals and leaders at all levels.
2. COACHING CERTIFICATION & TRAINING: I am a Master Certified Coach (MCC) through the International Coach Federation (ICF), which means that I have passed written and oral Coaching examinations, been recommended by other Master Coaches, and have received the appropriate Mentor Coaching. There are only 650 MCC Coaches out of 22,000 ICF Members worldwide in 117 countries. I have also graduated from two Coaching Programs, instead of the usual one: Coach U and the CSULB Coaching & Mentoring Program.
3. BUSINESS ACUMEN: I am a process improvement expert and have worked as a Business Consultant for over a decade, supporting the Strategic Planning and Operations of every department in the organizations I've consulted for, from Human Resources to Engineering (supporting all types of departments in giving the best service and product quality they could achieve).
4. INSPIRATION: I am an innately encouraging person who will help you keep moving forward, even when the going gets tough. I am skilled at acknowledging you for your accomplishments and seeing your progress, and helping you learn to do the same for yourself.
5. CURRICULUM-RICH COACHING: In addition to my Process Improvement, Total Quality Management, and Business Consulting background, I have been a Trainer and a Teacher. Therefore, I have a deep toolbox of assessments, learning activities, analytical tools, inventories, assessments, and curriculum to draw from in customizing my approach for each Coaching client.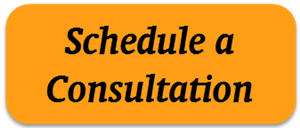 What People are Saying About Donna
"You can't put a price tag on the benefit one receives through Coaching. Working with you as my Coach helped me believe that I can lead at the top of an organization and to trust myself and my leadership skills more. You created a sense of trust that I don't have with most people so that I was able to talk about things openly. This allowed me to work on how I interact with people who are a challenge for me to interact with and find new, more successful ways to work with them. And helped me realize that not everyone is going to understand where I'm coming from, and that's ok. You were a partner to help me see things differently in my work and in my personal life. You also helped me negotiate the terms of my new job and successfully navigate the transition from one company to another. I found working with you as my Coach to be extremely helpful."
— Strategic Planning Director, Oil Company
I am seeing great benefit from Executive Coaching.  I am also noticing that the other leaders who are working with Executive Coaches are able to have more productive conversations with me and that they are changing for the better.
— L.C., Technical Manager
My experience with Donna's executive coaching was outstanding. She brought clarity to challenging situations and aided me to develop new skills and insight into myself and those who I work with. Thank you Donna
— Rick Lester - Toyota Dealership Service Workforce Development and Training Manager; Specializing In Educational Partnerships
Working with Donna has helped me become less permissive with my staff and hold them more accountable, create more clarity when assigning work to my staff, delegate more, and be more decisive in handling performance issues. In our work together I have also learned to stay more neutral when handling conflict and better manage the speed of change in the organization. I found Executive Coaching very helpful.
— Executive Director, Nonprofit
Read More