5 Reasons to Hire Donna
1. COACHING EXPERIENCE: I have over 8700 hours of Coaching Experience accumulated through working with hundreds of clients, within a variety of industries including: Banking, & Financial Services, Insurance, High Technology, Consulting, Healthcare, Manufacturing, Fashion, Retail, and Aerospace. I have successfully Coached CEOs to front line staff and from people ages 17 to 72.
2. COACHING CERTIFICATION & TRAINING: I am a Master Certified Coach (MCC) through the International Coach Federation (ICF), which means that I have passed written and oral Coaching examinations, been recommended by other Master Coaches, and have received the appropriate Mentor Coaching. There are only 650 MCC Coaches out of 22,000 ICF Members worldwide in 117 countries. I have also graduated from two Coaching Programs, instead of the usual one: Coach U and the CSULB Coaching & Mentoring Program.
3. BUSINESS ACUMEN: I am a process improvement expert and have worked as a Business Consultant for over a decade, supporting the Strategic Planning and Operations of every department in the organizations I've consulted for, from Human Resources to Engineering (supporting all types of departments in giving the best service and product quality they could achieve).
4. INSPIRATION: I am an innately encouraging person who will help you keep moving forward, even when the going gets tough. I am skilled at acknowledging you for your accomplishments and seeing your progress, and helping you learn to do the same for yourself.
5. CURRICULUM-RICH COACHING: In addition to my Process Improvement, Total Quality Management, and Business Consulting background, I have been a Trainer and a Teacher. Therefore, I have a deep toolbox of assessments, learning activities, analytical tools, inventories, assessments, and curriculum to draw from in customizing my approach for each Coaching client.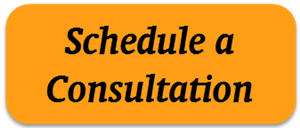 What People are Saying About Donna
Working with Donna has helped me become less permissive with my staff and hold them more accountable, create more clarity when assigning work to my staff, delegate more, and be more decisive in handling performance issues. In our work together I have also learned to stay more neutral when handling conflict and better manage the speed of change in the organization. I found Executive Coaching very helpful.
— Executive Director, Nonprofit
Donna's coaching work with me was incredibly beneficial not only as an additional resource, added perspective, and support for execution of my action plan, but she really helped get to the core of the matter and provided great feedback.
— C.Y., Director of Sales, Fortune 100 Company
I have only worked with Donna for a few months and already the insights I have received have helped me break down roadblocks that have held me back for years. She is insightful and supportive, but more than that, she helps you discover, reason, and feel. She intuitively knows when a topic needs pushing and that is what I am most grateful for. Initially I would think I'm talking about something, but she would help me discover that the issue was something else entirely. I already feel like I've grown by leaps and bounds and look forward to working with Donna to continue breaking down the barriers that have kept me from growing my business and my personal brand to its full potential.
— Vikram JadhavClick - Co-Founder at Kite
I have learned new processes in my Executive Coaching sessions which have helped me to grow in my executive experience. I am amazed at the talent Donna has and how upbeat she is on a consistent basis. She is truly meant to be a Coach. She has guided me through some challenging situations. And, I'm sharing what I've learned with others so that they, too, may benefit with the wisdom Donna imparts.
— Anne Wood, Customer Service Director
Read More