Longing to find meaningful work?
Our Career Coaches have helped hundreds of clients choose a career that makes them happy, because it matches their values, personality type, and desired lifestyle and salary.
Your Donna Schilder Coach will customize our proprietary Career Exploration Process© to support you in finding a meaningful and rewarding career.
Once you create your career path, you and your coach will work together to create your step-by-step Career Plan to help you find the first job on your career path and ensure you take the steps necessary to continue on your career journey.
When you have a Career Plan, it's easy to take action!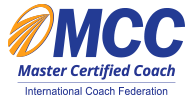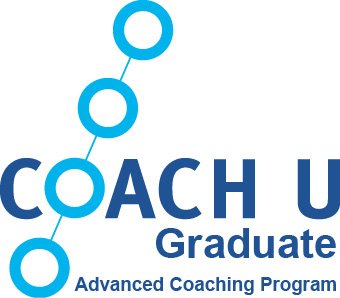 Leadership & Career Coach
Leadership, Career & Job Search Coach
Leadership, Career & Job Search Coach
Leadership, Career & Job Search Coach
Leadership, Career & Job Search Coach
Leadership, Career, Job Search & Sales Coach
Your dream career is just four steps away:
4 Steps to a Fulfilling Career
Identify your career criteria (your yardstick).

Identify possible Careers.

Evaluate possible Careers against your criteria.

Select a Career that will create your dream life.
Hi, I'm Donna Schilder, Master Certified Coach (top 1% of Coaches). I lead a team of highly skilled ICF certified Career Coaches.
Choosing a fulfilling Career is a complex task. To be fulfilling your Career needs to align with your values, personality type, strengths, talents & desired lifestyle.  That's a lot of factors!!!
I myself tried over 20 different Careers before I found my passion.  So it's my mission to help you avoid the pitfalls that I encountered.
That's why I developed the "Donna Schilder Career Exploration Process™", to help you take into account ALL of the important factors & evaluate all the possible Careers, so that you find the joy you've been looking for.
Your Career Exploration Coach™ Will:
Guide you to more deeply understand yourself and what you want from your Career.

Help you create the yardstick by which to evaluate your extensive Career options.

Help you analyze what you've learned about yourself and your Career possibilities to select a Career Path that will bring you joy.
Our Career Coaching is done on the phone, so it's fast and easy. Phone Coaching works well. We serve clients throughout the U.S. & local clients in Long Beach and Irvine, CA.
Your Career Coach Will Support You in Interpreting Career Assessments
Career Assessments can be helpful in the career planning process.  We help you identify a criteria and career possibilities based on the inventories you take, e.g.:
The VIA Inventory of Strengths (The Values in Action Inventory)
The Myers-Briggs Type Indicator (MBTI)
Keirsey Temperament Sorter
Learning Style Inventory
Desired Work Characteristics Inventory
Strengths Finder 2.0
Next Steps with Your Career Coach:
Once you complete our Career Exploration process, you will be clear about your Career direction. Your Coach will then help you create a "Career Action Plan" (a roadmap to your new Career path).
Job Search Support
If your next step is to look for a new job, all of our Donna Schilder Coaches™ are trained in the Donna Schilder Job Search process, so, your Coach can seamlessly shift into helping you find your the first job on your Career Path.
Don't stay in a job you hate any longer!
Create a job you'll love!
Find meaning & purpose
Work remotely
Have flexible hours
Find greater success