Watch the video below to see topics you can work on in Job Search Coaching.
Been laid off? Want to try something new?
A Job Search Coach Can Help!
Looking for a job can be overwhelming: searching job websites, uploading resumes, calling recruiters,  interviewing.  When you work with a Donna Schilder Job Search Coach™, we help you eliminate the barriers that are holding you back.
Your Job Search Coach will help you be productive, stay motivated, effectively market yourself, and conquer job search technology, so you find your DREAM JOB! 
Working with us is quick, convenient, easy, and safe because we coach you on the phone or Zoom.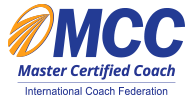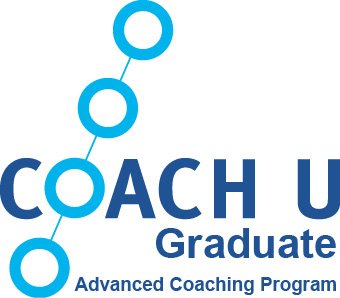 Hi, I'm Donna Schilder, President of Donna Schilder Coaching™ and a Master Certified Coach (MCC) with 25+ years of experience advising job seekers & 10,000+ hours of Coaching experience. I lead an experienced team of Job Search Coaches who are trained in my Job Search process & certified by the International Coach Federation (ICF).
In addition to our Job Search process, I created a proprietary Career Exploration process that we use with clients who are not sure if they are applying for the right job or want to find more meaning in their work.
We serve clients across the U.S. & locally in Long Beach, Newport Beach & Irvine, CA. Mailing Address: 6475 E Pacific Coast Hwy Suite 275 Long Beach, CA 90803
Managing the 8 Mental Challenges of Job Search
When you meet with your Job Coach regularly you'll find that you're better able to sustain your motivation & less apt to get discouraged.  Your Job Search Coach can also help you with the mental challenges of job search:
Letting go of the shock & hurt of being laid off or fired
Grieving what you've left behind
Overcoming the embarrassment of letting people know you're in a Job Search
Building your confidence
Overcoming your fears (e.g., trying something new, networking, selling yourself, applying, interviewing)
Getting geared up for interviews
Dealing with rejection
Asking for what you're worth
We're experts in helping people overcome the mental barriers they encounter in attaining their goals.  We can even help you make your Job Search fun!
Your Donna Schilder Coach™ will help you:
Use more Job Search Strategies
Create relationships with recruiters
Create your Elevator Speech & network at events more effectively
Leverage your existing network
Search the Job Search websites
Create a Job Search Schedule & Plan
Leverage LinkedIn to find a job
Interview more effectively
Brand yourself to apply for higher-level positions
Negotiate the best salary & benefits possible
>
We Help You Leverage Social Media
&

Technology for Your Job Search
You may be wondering: How do I use LinkedIn for my job search? Should I use Facebook or Twitter? What about Instagram? Do I need my own website?
You may not be up on the latest Social Media tips & tricks, but we can help!
Even if you know what an ATS is, you may not know how to format your resume to successfully pass through the current ATS settings.
And, now Zoom video interviews are prevalent. We can help you "ace" them by practicing with us& learning to present yourself well for videoconferencing.
Your Donna Schilder Job Coach™ will help you leverage the technology of job search to your advantage.
We Provide Extensive Job Search Resources
We provide extensive Job Search resources to our clients, including:
28 Job Search Strategies
131 webpages of original information on Job Search, including:

Guides, checklists, tips, tables, examples, podcasts & downloadable
63 pages on making your job search strategies effective
10 webpages on Job Offer Negotiation, including a customizable "Power Factors for Negotiation" Table and a "Job Offer Comparison" Spreadsheet
16 webpages on Interview Preparation, including an Interview Checksheet, Job-Specific Interview Questions & 125 CEO Interview Questions
We Can Help You Prepare for Your Interviews
We also offer a special program for those who want to focus on improving their Interviewing Skills.
Job Search Coaching is more than worth the investment, just in the Job Offer Negotiation process.   When we support our clients with job offer negotiation, they almost always ask for more than they would have had they not worked with a Job Search Coach.
We Can Help You Keep the Job you Land
The truth is, many people get their desired job and then lose it, especially in the first 3 months.  Coaching can help you ensure that you keep your dream job.
Or, you may benefit from having a Career Coach support you in executing your Multi-Step Career Plan.
We provide:
The "First 90 Days Coaching"
Career Path Coaching
Career Management Coaching
Take luxurious vacations
Relax on a secluded beach
Spend quality time with those you love
Discover meaning & purpose in your work
Find a boss who supports your professional growth
Create work/life balance