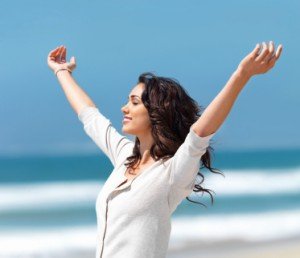 When Julian, a Non-Profit Director, first engaged me as his coach, he had lost his enthusiasm for his job and felt bogged down by organizational politics and paranoia.    He also wanted to increase his income and wanted to overcome his habit of procrastination.
After some brainstorming, Julian found that it didn't make sense for him to leave his current job because he was eligible for a pension in a few more years.
We brainstormed ways for Julian to reduce his stress at work.  As he took some actions, his stress eased a bit.
Then we started examining how Julian could get reconnected to his artistic side and bring in some extra money.
Julian had a lot of different ideas for projects and pursuits, but he didn't know what direction to go in.  We worked together to narrow his options, and Julian picked a few areas to explore.
As we worked together, some weeks Julian got all his action items done and other weeks we worked to uncover the barriers that were getting in his way.  He made steady progress over time.
In a few months Julian was teaching a college art class a few evenings a week.  The class brought in extra money and Julian found teaching an intellectually stimulating and creative endeavor.  Soon after, Julian started composing music as well.
After a few months of coaching, Julian said: "When I first started coaching I was pessimistic, lacking passion, and feeling stuck.  Now I feel energized and happier.  I am becoming more fulfilled and am acting more on my potential.  I am also more confident and engaged."
Because he was happier, Julian's attitude toward his day job became more positive also.  Stimulated by his newfound passion, Julian was able to find new ways to be creative at work as well.
Julian and I are now working on overcoming the blocks in creativity he encounters, connecting his artistic process to his core self, strategies for selling art projects, continuing to overcome his procrastination, and building his personal foundation.  Working with Julian is rewarding because he continually makes progress toward personal and professional growth.