Put Your Oxygen Mask on First
When you fly on an airplane, the flight attendant instructs you to put your oxygen mask on first, before helping others.  Why is this an important rule for ensuring survival?  Because if you run out of oxygen, you can't help anyone else with their oxygen mask.
This is an important metaphor for those of you who run around taking care of everything and everyone else except yourself.
If you don't take care of yourself, you can experience burnout, stress, fatigue, reduced mental effectiveness, health problems, anxiety, frustration, inability to sleep, (and even death).  Are you experiencing any of these symptoms?
It's time to let go of the guilt and the excuses, and put your oxygen mask first by: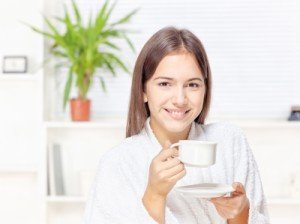 Getting enough rest

Exercising regularly

Eating right

Having your physicals regularly

Going to the doctor when you need treatment

Spending time every day on a renewal activity

Sit quietly at least 10 minutes

Listen to uplifting music

Read an inspiring book

Write in your journal

Write a list of what you are grateful for

Cutting down your stress with laughter

Read the newspaper comics

Buy a joke of the day calendar

Watch a funny T.V. show (I like to watch Ellen dance through her talkshow introduction myself.  I can't help but smile.)
Want to start making yourself a priority? Coaching can help. Schedule a Consultation today!
Remember, it isn't selfish to take care of yourself, it's necessary!
See also Reducing Stress by Eliminating Tolerations – Part 1
Image Courtesy : marin/FreeDigitalphotos.net
About Donna Schilder, Master Certified Coach (MCC)
Donna Schilder is an Executive Coach who provides a place for her clients to stand back, assess situations, reconnect to their goals, and choose the best approach to achieve business and personal success. Donna also owns Glacier PointSolutions, Inc. which provides Executive Coaching & Training to High Technology, Healthcare, Manufacturing, Professional Services, and Nonprofit leaders. Contact Donna at 562 434 7822 or Donna@DonnaSchilder.com.