What I Learned from my Aunt Sue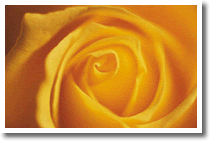 I didn't spend much time in Lexington, KY while I was growing up, just one week per year on family vacations. But that was enough time for my Aunt Sue to make a strong impression on me. Ever kind and present in the moment, she made me feel special, protected, and loved.

During our visits to Kentucky, I watched Aunt Sue tend to her brood (5 boys and one girl!), and could feel that she made each one of them feel special and loved.

This was no small feat with such a large, energetic, and boisterous family. With all the noise and crashing about, I was amazed to see how she made each child feel that when she was talking to them, they were the only person in the room. A little love and attention from my Aunt Sue went a long way!!!

Aunt Sue recently passed. In my mourning, I pondered her gifts and realized that one of my special gifts came from her. When I go to a party or attend a networking event, I naturally connect with every person in the room to make them feel valued, supported, and welcome. I never knew where this ability came from, and I'm so grateful that Aunt Sue had such a strong impact on me. I know that when I treat people like Aunt Sue treated people, the world is a better place.

I will miss my Aunt Sue deeply. Just knowing she was there, in Kentucky, made the world a brighter place for me.

The reason I tell this story is this:

Don't forget that even spending a small amount of time with someone can have a great impact on them. Always live to be your best self and give the gift of your example to everyone you come in contact with. In that way, you will be a great contribution to the world.


https://www.donnaschilder.com/wp-content/uploads/2020/06/logo-white.jpg
0
0
Donna Schilder
https://www.donnaschilder.com/wp-content/uploads/2020/06/logo-white.jpg
Donna Schilder
2012-05-23 21:58:32
2014-09-13 09:49:12
What I Learned from my Aunt Sue